What do you want to learn?
See all Bendable libraries
Librarians, find out more about Bendable.
A community-powered learning marketplace
Bendable is a lifelong learning platform that allows residents of all ages and backgrounds to acquire new knowledge and skills through online courses as well as local, in-person opportunities.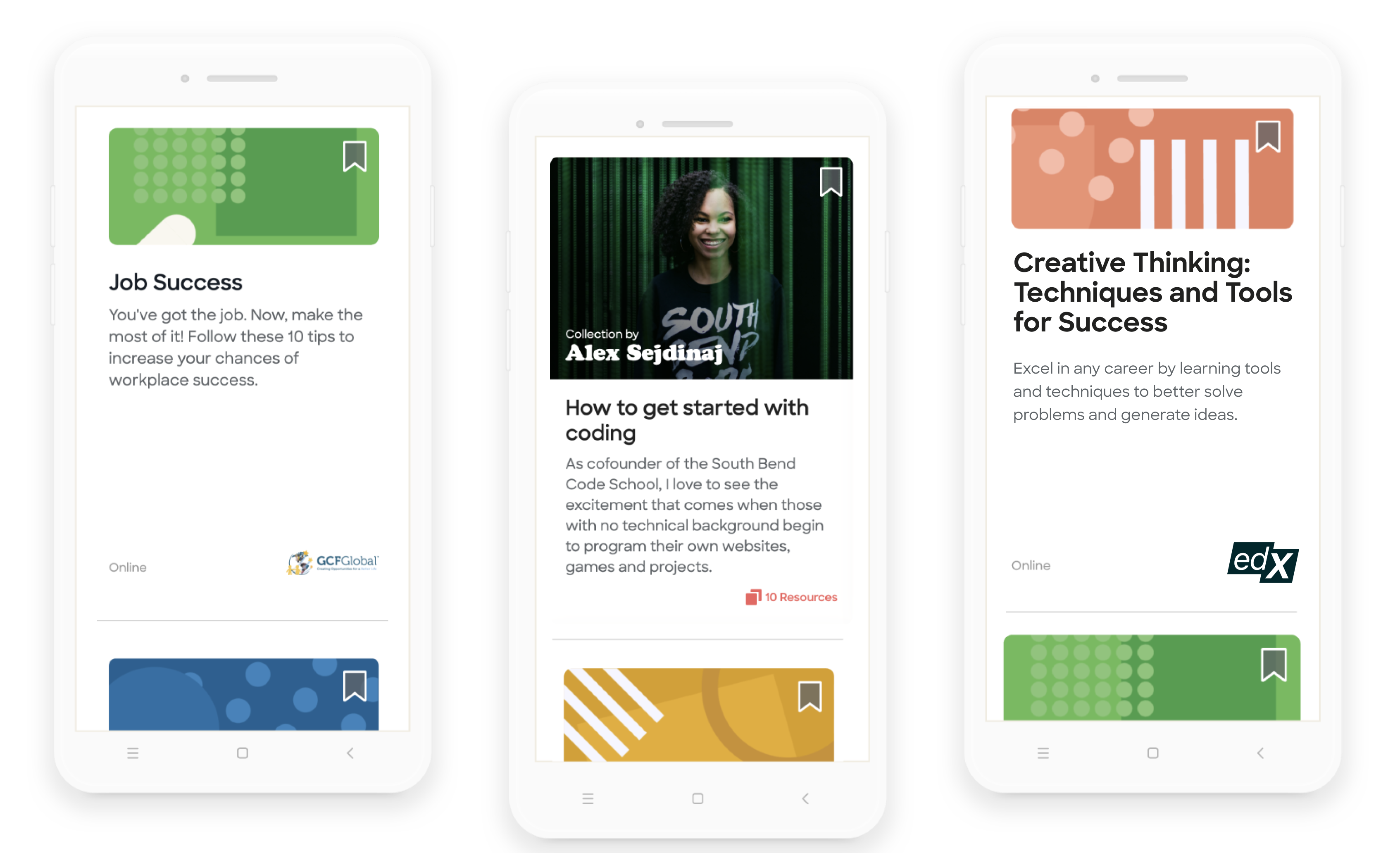 "Bendable has been an important tool for our library to meet a need in our community for accessible and affordable continued learning outside of traditional education."

– Norah Alwalan Bendable specialist at the St. Joe County Public Library
The learning you need from folks you trust—your public library!
By the community
Bendable features personal playlists of learning resources on a particular topic (classes, TED Talks, podcasts, etc.) that local residents put together.
For the community
Whether you're trying to learn a new skill for work, better manage your personal finances, feel more comfortable with technology or tap into your creative side, Bendable is sure to have something for you.
With the community
Bendable partners with the public library to better connect you to great learning opportunities right in your backyard.
Bring Bendable to your library.
Schedule a conversation.